Si vous ne souhaitez pas vous abonner à Billiard E-Learning et consulter en permanence tout son contenu, pour seulement 30 euros par an (ou 5 euros par mois), vous pouvez acheter dans ce shop chacun des éléments disponibles dans Billiard E-Learning.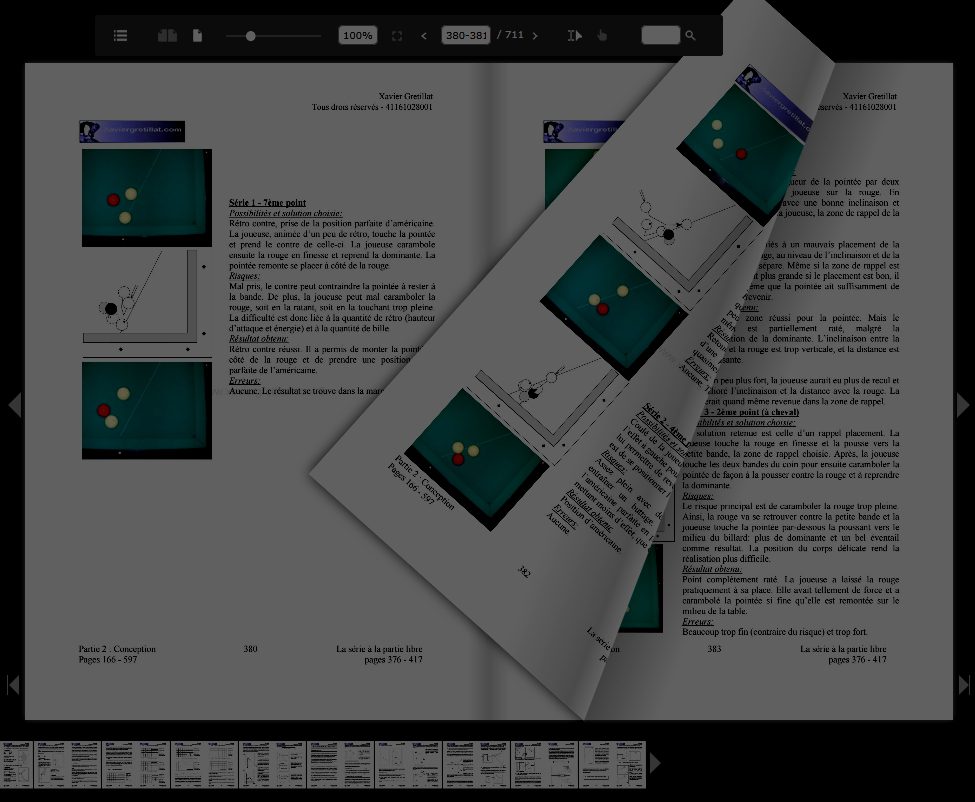 « L'apprentissage du billard français – Jeux de série »
Livre de 711 pages (730 photos et 1'000 dessins), divisé en 4 parties:
Technique / Conception / Psychologie / Entraînement
Dernière version du livre, qualité d'image optimale, table des matières avec signets, paginé et structuré.
Fichier PDF sécurisé. En français uniquement.
Merci de lire les conditions de vente en bas de page.
---
Conditions de vente / conditions of sale
Les vidéos et le livre sont personnalisés manuellement avec votre nom et votre numéro.
Il est interdit de copier, publier, vendre les vidéos et le livre.
Le format de la vidéo est .mp4, sauf demande contraire de votre part. Le format du livre est un PDF sécurisé.
Les fichiers vidéo et PDF sont transmis de manière électronique uniquement. Le téléchargement des vidéos s'effectuent facilement par le biais d'une plateforme FTP.
Votre commande ne sera effective que lorsque le paiement sera validé.
Les commandes seront enregistrées et livrées dans l'ordre d'arrivée.
The videos and the book are customed manually with your name and number.
It is forbidden to copy, publish, sell thê videos and the book.
The video format is .mp4, unless otherwise requested by you. The book format is a secured PDF.
The videos and the book files are sent electronically only. The videos are easy downloaded through a FTP platform.
Your order will be effective only when the payment is validated.
Thank you to mention on the PayPal portal your e-mail and all your contact information.
Orders will be delivered and stored in the order of arrival.