Stage individuel intensif
STAGE INDIVIDUEL INTENSIF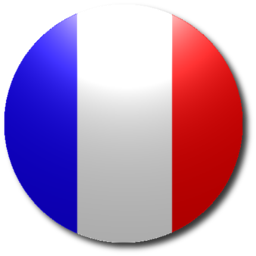 – individuel et intensif
– Immersion totale sur deux jours
– Entre 16 et 20 heures de cours
– Enseignement personnalisé et adapté
– Logement / repas / boissons compris
– français / allemand / anglais
– Libre, cadres 47/2, 47/1, 71/2, bande
– 600 Euros tout compris
Xavier Gretillat propose des stages individuels de billard français, pour tous niveaux, à tous les modes de jeux de série (libre, cadre 47/2, 47/1, 71/2, bande).
La formule se veut atypique, mais surtout très efficace. Le stagiaire est convié à suivre les cours au domicile de M. Gretillat. Ils travailleront sur du matériel de qualité (Gabriels Vision – Simonis 300 Rapide – billes Aramith) et le contenu du cours s'articulera autour des désirs du stagiaire. A lui de définir au préalable ses besoins et ses attentes, qui seront complétées par les éléments que M. Gretillat jugera nécessaires d'un point de vue technique ou conceptuel. Pour laisser le temps d'apporter quelque chose de concret à l'élève, le stage s'organise sur deux jours, en semaine ou le week-end. Une immersion totale et intense dans le monde de M. Gretillat.
Le stage commence en début de matinée et se poursuit toute la journée. Il sera ponctué par une pause déjeuner et un repas sera pris ensemble le soir. Ensuite, le billard reprendra ses droits, sous forme de détente. Pas besoin de chercher un hôtel, M. Gretillat invite son hôte et fourni un modeste logement à son domicile. Le lendemain matin, après le petit-déjeuner, les cours reprendront jusqu'en fin d'après-midi.
Avec un enseignement individuel d'au minimum 16 heures, entièrement personnalisé et adapté, le stagiaire pourra travailler ses défauts et combler ses connaissances efficacement. Il rentrera chez lui avec un bagage supplémentaire indéniable et un plan de travail conséquent. Une assistance ultérieure est proposée par la suite en cas de besoin.
Si vous êtes intéressé par cette formule de stage, vous pouvez vous renseigner avec ce formulaire.
INTENSIVE EINZELKURSE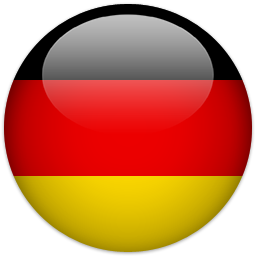 – Intensiv und persönlich
– über zwei Tage
– Zwischen 16 und 20 Stunden
– Individueller und angepasster Unterricht
– Gehäuse / Lebensmittel / Getränke inklusive
– Französisch / Deutsch / English
– Frei, Kader 47/2, 47/1, 71/2, Einband
– 600 Euro alles inklusive
Xavier Gretillat bietet individuelle Kurse für französisches Billard für alle Spielstufen, alle Spielmodi (Frei Partie, Kader 47/2, 47/1, 71/2, Einband).
Die Formel ist atypisch, aber vor allem sehr effektiv. Der Auszubildende ist eingeladen, bei Herrn Gretillat zu Hause zu lernen. Sie arbeiten an hochwertigem Material (Gabriels Vision – Simonis 300 Rapide – Aramith Beads) und der Inhalt des Kurses wird nach den Wünschen des Auszubildenden formuliert. Es liegt an ihm, seine Bedürfnisse und Erwartungen im Voraus zu definieren, was durch die Elemente ergänzt wird, die Herr Gretillat aus technischer oder konzeptioneller Sicht für notwendig hält. Um dem Schüler etwas Konkretes zu vermitteln, wird der Kurs an zwei Tagen, Wochentagen oder Wochenenden organisiert. Ein totales und intensives Eintauchen in die Welt von Mr. Gretillat.
Der Kurs beginnt am frühen Morgen und dauert den ganzen Tag. Es wird von einer Mittagspause unterbrochen und abends wird gemeinsam gegessen. Dann nimmt das Billard seine Rechte in Form von Entspannung wieder auf. Keine Suche nach einem Hotel, Herr Gretillat lädt seinen Gastgeber ein und bietet eine bescheidene Unterkunft bei sich zu Hause an. Am nächsten Morgen nach dem Frühstück wird der Unterricht bis zum Ende des Nachmittags fortgesetzt.
Mit einem individuellen Unterricht von mindestens 16 Stunden, vollständig personalisiert und angepasst, kann der Auszubildende seine Fehler bearbeiten und sein Wissen effektiv auffüllen. Er wird mit einem unbestreitbaren zusätzlichen Gepäck und einem einheitlichen Arbeitsplan nach Hause zurückkehren. Bei Bedarf wird später Hilfe angeboten.
Wenn Sie sich für dieses Praktikum interessieren, können Sie mit diesem Formular nachfragen.
INTENSIVE INDIVIDUAL COURSE
– intensive and individual
– Total immersion over two days
– Between 16 and 20 hours of lessons
– Customized and adapted teaching
– Accommodation / meals / drinks included
– French / German / English
– Free, balkline 47/2, 47/1, 71/2,one cushion

– 600 Euros all inclusive
Xavier Gretillat offers individual courses of French billiards, for all levels, all classics games (free, frame 47/2, 47/1, 71/2, band).
The formula is atypical, but above all very effective. The trainee is invited to take classes at Mr. Gretillat's home. They will work on quality material (Gabriels Vision – Simonis 300 Rapide – Aramith Beads) and the content of the course will be articulated around the desires of the trainee. It is up to him to define in advance his needs and expectations, which will be supplemented by the elements that Mr Gretillat deems necessary from a technical or conceptual point of view. To give time to bring something concrete to the student, the course is organized over two days, weekdays or weekends. A total and intense immersion in the world of Mr. Gretillat.
The course starts in the early morning and continues all day. It will be punctuated by a lunch break and a meal will be taken together in the evening. Then, the billiard will resume his rights, in the form of relaxation. No need to search for a hotel, Mr. Gretillat invites his host and provides a modest accommodation at his home. The next morning, after breakfast, classes will resume until the end of the afternoon.
With an individual teaching of at least 16 hours, fully personalized and adapted, the trainee will be able to work his faults and fill his knowledge effectively. He will return home with an undeniable additional baggage and a consistent work plan. Subsequent assistance is offered later when needed.
If you are interested in this internship, you can inquire with this form.
Stage individuel intensif / intensiver Einzelkurs / intensive individual course